It's draft season, and with the combine now in the rear view mirror, we here at GMENHQ would like to present you with our latest mock draft for the upcoming 2014 season. You can find the
previous mock draft here
.
This mock was assembled by a collaborative effort from James Ferguson, Sebastian Cosentino and Adam Ganeles.
And without further ado, the 2014 NFL Mock Draft 3.0 with pick by pick commentary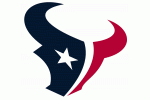 1. Houston Texans
Blake Bortles
QB, Central Florida
Bortles has solidified himself as the top pick in the draft after having an impressive Pro Day. He gives HC Bill O'Brien a pocket passer, which is exactly what he needs to implement his system. The idea of having Jadeveon Clowney and J.J. Watt is tantalizing, but I don't think the Texans pass on the chance to take Blake.