New York Giants: 15 best free agent acquisitions of all-time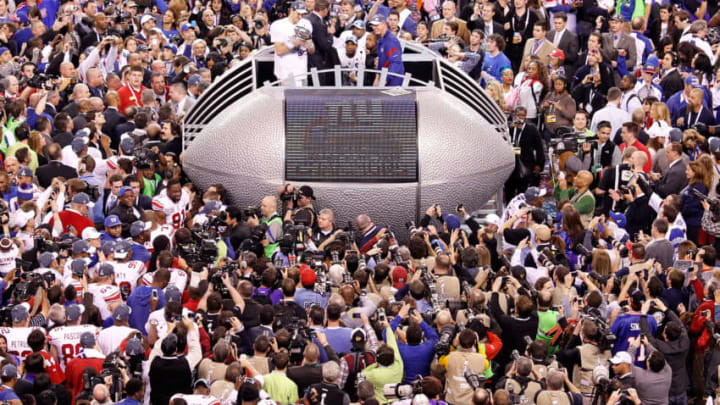 New York Giants. (Photo by Joe Robbins/Getty Images) /
New York Giants. (Photo by Joe Robbins/Getty Images) /
With NFL free agency upon us, it's likely that the New York Giants will add a player or two directly from the open market.
Overall, Big Blue has had a checkered history with free agency. Over the past several years, the New York Giants have unfortunately added notable busts from the free agent market.
Guys like guards Geoff Schwarz and Patrick Omameh, running backs Shane Vereen and Jonathan Stewart, as well as linebacker J.T. Thomas and wide receiver/return specialist Dwayne Harris proved to be more sizzle than steak.
But free agency has not been a total exercise in futility in East Rutherford. Rosters for the championship teams of the 21st century have seen their fair share of important contributors come from the free agent ranks. Back in the good old days of the 1980s, free agency was not yet emblazoned onto the NFL landscape, so our list goes back about 25 years.
So don't despair, Giants fans, we're about to embark on a journey that outlines the best free agents that the G-Men have acquired in their long and storied history. Keep in mind that some of these players may have not been long-tenured members of the roster, but their influence, even if it was short-term, provided a needed boost to the franchise.
We'd love to hear your feedback on these selections, so feel free to comment directly below the article, or on Facebook. Keep your words upbeat, and make a case for or against a player or two of your choice.