New York Giants: 15 best free agent acquisitions of all-time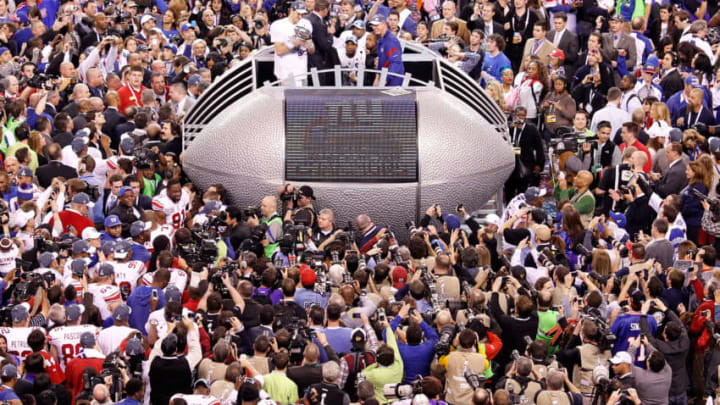 New York Giants. (Photo by Joe Robbins/Getty Images) /
Janoris Jenkins, New York Giants. (Photo by Al Bello/Getty Images) /
Selected to the Pro Bowl after the 2016 season
Amazing seven interception returns for touchdowns in his career
Accumulated 70 total tackles in 2018, most since his rookie season
Selected by his peers as 54th of the Top 100 NFL players in 2017
The selection of Janoris Jenkins for this list will likely cause controversy. That perhaps speaks to the lack of franchise free agent success, especially under former general manager Jerry Reese.
Reese was a protegé of Ernie Accorsi, and he succeeded Accorsi after the veteran NFL executive retired in 2006. Reese never achieved the success in free agency that Accorsi did, except perhaps for the free agent class of 2016.
At that time, Reese scooped up Jenkins, as well as linebacker Olivier Vernon and defensive lineman Damon Harrison. The trio had immediate success on-the-field, with Jenkins making the Pro Bowl in 2016.
In 2017, Jenkins had three interceptions overall, with two touchdown returns. That gave him a whopping seven pick-six returns in his career, according to Pro Football Reference.
While it is true that "Jackrabbit" has been inconsistent over his tenure with the Giants, he has also played a key role in his time with the team. In going through the list of Big Blue free agent signings, it's hard to find a player who produced more at a key position than Jenkins. That's why he makes our list.
Jenkins has also been involved in his fair share of controversy since signing with the G-Men. In 2017, the veteran cornerback did not return on time for team activities after the bye week. At that time, head coach Ben McAdoo covered for Jenkins, who was later suspended for one game.
On June 28, 2018, a dead body was found in Jenkins' New Jersey home, and his brother, William, was indicted for manslaughter in the death of music producer, Roosevelt Rene, according to NorthJersey.com.
Jenkins said that he would try to keep the incident "off the field", but the veteran corner did perform below standards in 2018. At this point, it seems likely that Jenkins will take part in his fourth season as a member of the Giants.
Unlike any other player who populates this list, Jenkins still has the opportunity to move up from his current ranking.