Ranking 4 worst NY Giants fan trips on 2021 NFL Schedule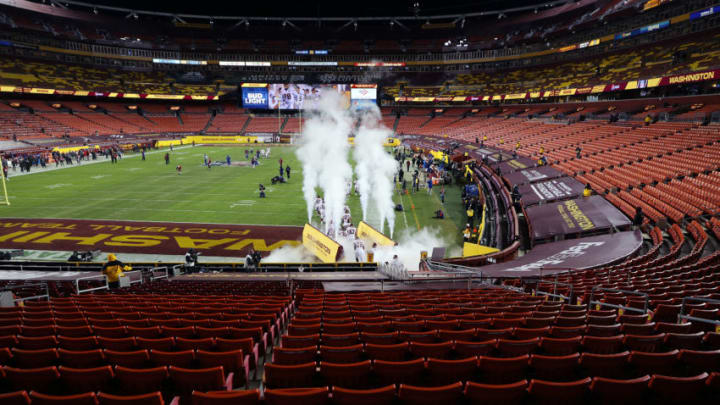 LANDOVER, MARYLAND - JANUARY 09: Washington Football Team players run onto the field prior to the game against the Tampa Bay Buccaneers at FedExField on January 09, 2021 in Landover, Maryland. (Photo by Rob Carr/Getty Images) /
As fans return to live sports, the NY Giants have some great road trips for fans to partake in during the 2021 NFL season … But these didn't make our list of the best
The NY Giants schedule has been released, and we've had some time to pore over it to decide what the best NY Giants fan trips are in 2021.
Here are the rankings, some travel tips, and perhaps a few shots across the bow at some of the NY Giants competitors in 2021 and their respective cities that didn't quite make our list of the best.
9. Landover, MD (September 16)
Let's clear this up once and for all.
The Washington Football Team does not play in Washington, D.C. They play in Landover, MD. Their stadium is about four miles from officially being in the District, and nine miles from what most people think of when they think of a trip to DC. Is East Orange part of New York? No, no it is not, but it's about the same distance away as Landover is from DC. And I do understand the great irony in writing this on a Giants site.
Do I want to address the elephant in the Meadowlands? Not particularly.
But I'm willing to bet that without a car, it's a hell of a lot easier to get from Midtown Manhattan to an NY Giants game than it is to get from Capitol Hill to a Football Team game.
Okay, seriously, how have they STILL not named the team?
But anyway, when ranking trips, logistics come into play. Unless you are interested in football with a side of strip malls, skip Landover.